Looking after your skin sometimes feels like such an ordeal especially when many people tell you that need to slather on 10 different beauty products every day and another 10 before bedtime. By the time you're done with your skin care routine, it might be time to wake up and start the day again!
Make looking after your skin simple and easy to do. Here are some easy tips to care for your skin without taking so much of your time, effort and money.  These tips provide so much impact on your skin care routine without you needing to do too much.
You and Your Makeup
It's important to remove your makeup at night before you go to sleep. Leaving them before going to sleep will leave you with pimply, irritated skin in the morning. Your makeup can also transfer to your sheets as you toss and turn in your sleep. Keep your sheets clean and avoid irritation by using an all-in-one makeup remover that can remove all sorts of makeup from foundation to stubborn mascara. The best makeup removers are those that do not require you rub on your skin too hard before your makeup comes off.
Wash your brushes and makeup sponges often to ensure that dirt does not get trapped in them.  Clean tools help create a clean look for you.
Use the Right Products
You've probably heard this before but it is always worth repeating. Use only the skin care products that fit your skin type. If you have dry skin, use products that help moisturize your skin. Steer clear of oil-based products if your skin is oily. For people with sensitive skin, your best bets are skin care products made with all natural ingredients such as essential oils. Essential oils like Pomegranate Seed Oil and Rose Absolute oil are great for moisturizing skin. Choosing the right products early on will save your skin from experiencing breakouts and other skin issues.
Be Gentle to Your Skin
Avoid using soaps with harsh ingredients. Soaps strip your skin of its natural oils. Use mild cleansers instead. Hot showers can also strip the skin of its natural oils. Limit hot showers or use lukewarm water instead of steamy water when bathing. Pat skin dry instead of rubbing it with a coarse towel that feels like sandpaper on your skin. Use the softest towels you can find especially when drying your face.
Get Started on a Healthy Diet
A great looking skin is a nourished skin. Get the right nutrients that your skin needs from the right kind of food. Eat plenty of fruits and vegetables and other food that make skin look radiant. Eat food rich in vitamin C and E to get that glowing, healthy skin. Drink plenty of water and avoid sugary drinks.
Of course, these tips alone do not suffice for a perfect skin care regimen. Read this guide too for more: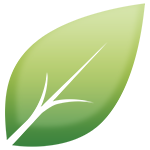 Read More: Skin Care Guide