Peppermint Essential Oil
The minty aroma of peppermint essential oil gives you a refreshing feeling. Peppermint oil lifts the spirit and improves your mood. Peppermint is very soothing for aching muscles and joints. The cooling effects of the oil reduce the tension in the muscles and help the body relax. The scent of peppermint relieves fatigue and stress.
Air Freshener Recipe
4 drops Peppermint Essential Oil
8 drops Grapefruit Essential Oil
2 drops Eucalyptus Essential Oil
20 drops Rosemary Essential Oil
Energizing Peppermint Oil Blend
2 drops Peppermint Essential Oil
2 drops Bergamot Essential Oil
1 drop Frankincense Essential Oil
Frankincense Oil
Frankincense oil has a deep and rich fragrance that is very relaxing for the mind. It helps improve the mental and emotional balance of a person. Frankincense oil prevents stress and calms a person. Diffuse frankincense oil to ease tension, fatigue, and nervousness. People who use frankincense in meditation or therapy focus better.
Frankincense Oil Blend to Reduce Anxiety
2 drops Frankincense Essential Oil
4 drops Lemon Essential Oil
4 drops Sage Essential Oil
Stress-Relieving Frankincense Oil Blend
2 drops Frankincense Essential Oil
2 drops Geranium Essential Oil
3 drops Bergamot Essential Oil
Rosemary Essential Oil
Rosemary oil smells herbaceous with traces of camphorous scent. The scent improves your memory and ability to focus. The fragrance of rosemary oil keeps you from getting distracted or drowsy. It stimulates the mind to keep it alert and focused. Rosemary oil is perfect for massage due to its soothing effects. You can also use it to treat symptoms of cold or cough.
Soothing Rosemary Essential Oil Blend
5 drops Rosemary Essential Oil
3 drops Lavender Essential Oil
1 drop Spearmint Essential Oil
1 drop Roman Chamomile Essential Oil
Uplifting Blend of Rosemary Essential Oil
4 drops Rosemary Essential Oil
6 drops Bergamot Essential Oil
Aromatherapy oils have a lot of uses and benefits. Their scents have various effects for each user. Make sure to choose high-quality pure oils that treat you to their therapeutic effects. Find a balance in your emotional and mental health using the best aromatherapy oils. Check out this collection to find out the benefits of using high-quality natural essential oils.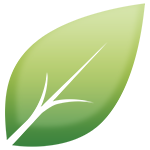 Read More: 
Natural Oils