Body Sunscreens
Summer calls for some much-needed soak in the beach. However, you should not forget to bring your beach essentials - hat, sunglasses, and body sunscreen. Sunscreen provides protection for skin to prevent skin damage caused by prolonged sun exposure. Your skin care routine is never complete even with various body care products unless you use sunscreen.
It is not only your face you need to take care of. Your whole body is exposed to sun, which means that you can experience skin damage anywhere in your body. Sunburn and inflammation are some of the issues you can experience when you don't use sunscreen.
Skin damage due to sun exposure does not only happen during summer too. You can still experience skin damage and premature skin aging. That is why you should apply sunscreen daily. Your skin is prone to damage and aging even when it is cloudy or raining outside. Use the best sunscreen to keep skin healthy and youthful. Learn more about the benefits of using body sunscreen below.
What is Body Sunscreen
Sunscreen is a product that protects skin from UV rays. Using sunscreen daily can prevent skin damage and premature skin aging. UV rays has harmful effects on skin. Sunscreen helps block UV rays, which helps reduce sun damage. Below are some of the harmful effects of UV rays on skin:
UV rays are known to cause inflammation, which leads to sunburn.

UV rays play a primary role in increasing the risk of skin cancer development.
Prolonged sun exposure without proper protection damages skin cells and can speed up skin aging. This leaves skin more prone to wrinkles and dark spots. Find out what causes skin aging and how you can stop it from the page below.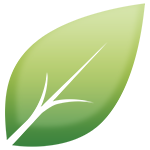 Read More: Anti-Aging
Difference Between Sunscreen for Face and Body
Body sunscreen is different from face sunscreen. Face sunscreen has a lighter and gentler formula compared to body sunscreen. Your face is more prone to skin concerns such as acne and breakouts, which is why you need gentler formulas.
Using face sunscreens that use non-comedogenic ingredients can cause acne too. Oil-free sunscreens are best for sensitive or acne-prone skin. Using sunscreen that contains oil is not harmful. However, it is safer to avoid oil-based sunscreen. There are other moisturizing sunscreen that can leave skin feeling soft and smooth.
Compared to face sunscreen, body sunscreen has a thicker consistency that provides long-lasting protection on skin. Some sunscreens for the body are made to be water-resistant. This helps the sunscreen stay on skin even when swimming or sweating. However, it's important to reapply the product every two hours to ensure proper protection. Applying sunscreen with high SPF doesn't mean you that you don't need to reapply the product.
All About SPF and How It Works
When choosing sunscreen, SPF is one of the first factors you should look into. Find body sunscreen that can provide full protection on skin. This is where SPF or Sun Protection Factor comes in.
SPF Range
SPF is the ability of the sunscreen to protect skin against UV rays. It does not only prevent damage but premature skin aging as well. SPF range is from 1 to 90, and this can indicate how long you can stay under the sun without getting sunburn.
Higher SPF does not mean that they protect your skin more efficiently. In fact, experts recommend using the minimum amount of SPF in sunscreen, SPF 15 or SPF 30. It is important to apply sunscreen every two hours as well. This helps fortify skin's natural barrier to prevent sun damage especially during summer. Other than applying sunscreen, here are other tips to help your skin stay healthy and youthful during all seasons.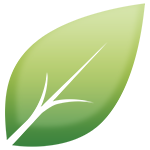 Read More: 
5 Ways to Take Care of Your Skin
Broad Spectrum Protection
When you buy sunscreen, you will often find terms such as broad-spectrum protection on labels. Most sunscreens only protect skin from UVB rays, the type of radiation that causes sunburn and increases the risk of skin cancer development. Even if you use high SPF sunscreen, it doesn't mean that your skin is fully protected.
Broad spectrum protection sunscreen is more efficient when it comes to sun protection. They shield skin from UVA and UVB rays. When you choose a sunscreen, find one that provides UVA and UVB protection. Below are the harmful effects of UV rays:
UVB Rays - UVB rays can only reach the surface of your skin. It stimulates melanin on skin cells, which can cause inflammation or burning of skin. UVB rays play a primary role in increasing risk of skin cancer development too.
UVA Rays - UVA rays reach the deeper layers of skin and can increase skin aging. This type of UV radiation can lead to premature skin aging. Your skin can develop signs of skin aging such as wrinkles and fine lines due to UVA rays.
Types of Body Sunscreen
There are two types of body sunscreen. They work differently when it comes to protecting skin from UV rays. These sunscreens use different ingredients to provide desired effects too. Below are the two types of body sunscreen and their benefits.
Physical Sunscreen
Physical sunscreen creates a layer of protection on top of your skin to reflect sun's rays. This helps block UV rays. Physical sunscreen is also called mineral sunscreen. Common ingredients used to make physical sunscreen include zinc oxide and titanium oxide. Here are benefits of using this body sunscreen:
Has a gentler and safer formula for all skin types. Less risk of causing irritation for sensitive skin.

Has moisturizing properties that help prevent dryness. This type of body sunscreen might feel heavy when applied on skin.

Offers protection against UVA and UVB rays.
Chemical Sunscreen
Chemical sunscreen has a formula that absorbs UV rays. The formula helps convert UV rays into heat and releases them from skin. Some of the common ingredients used in chemical sunscreens include oxybenzone and avobenzone. Below are some benefits of using chemical sunscreen:
Has a water-resistant formula that stays on skin for a long time even when you swim or sweat during the day.
Absorbs into skin, giving it a smoother and softer appearance. Moisturizing sunscreen is good for all skin types, especially dry skin. You can use hydrating serums with chemical sunscreen to keep skin supple and soft. Hyaluronic Acid Serum is a great product that works for all skin types, keeping them hydrated.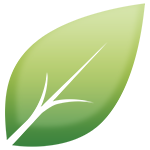 Read More: Hyaluronic Acid Serum
Tips on How to Choose Sunscreen
When you choose a sunscreen, make sure that it fits all your skin's needs. There are other factors to consider too. Not all body sunscreens are made equal. That is why you should look for sunscreen that provides full protection without causing irritation. Here are some of the things to keep in mind:
Look for sunscreen with broad-spectrum protection.

You can get 

sunscreen with high SPF, but that doesn't mean your skin is completely safe from sun damage. Sunscreen with broad spectrum SPF fully protects skin from UVA and UVB rays. It can block both UV rays to keep skin healthy and youthful.
Choose fragrance-free and paraben-free sunscreen.

Paraben and fragrance are ingredients found in most skin care products. They can irritate skin and cause skin damage. Paraben is a harmful ingredient linked to various health concerns as well.

Find non-comedogenic formulas.

Comedogenic formulas can clog your pores, leading to acne and breakout. Look for non-comedogenic sunscreens that absorb easily into skin.

Avoid using oil-based sunscreens. Oil-based sunscreens can potentially cause irritation and breakouts. Oils can clog skin and lead to acne. However, that does not mean you should avoid natural oils on sunscreens altogether. Oils are great ingredients that help moisturize skin. Look for products that contain a small amount of moisturizing oils like argan oil and castor oil. Here's a collection of natural oils and their benefits for skin.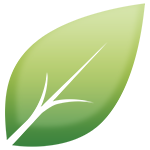 Read More: Natural Oils
Sunburn hurts, but permanent sun damage can hurt your skin more. Sunscreen does not only let you get that beautiful tan safely. It helps prevent skin aging as well. Make sure you slather on sunscreen before you go out, rain or shine. Sunscreen might be the key to stopping premature aging of skin.