Body Wash
Silky smooth skin after every bath? Yes, please!
Taking a bath leaves your skin feeling clean and fresh. However, we sometimes associate clean with the squeaky texture of skin. It's never a good thing, especially when it comes to skin.
Healthy skin should feel soft, smooth, and supple. It should not feel tight, dry, or too firm. A squeaky clean texture means that your skin lacks moisture. This is why you should swap your regular cleansers for moisturizing body care products. Start with a rich and creamy body wash.
Using harsh products such as soap can rob moisture from your skin, which leaves it prone to damage and aging. This is why investing in a moisturizing body wash is a must. Body washes have a creamy, gentle formula that cleanses skin without drying. Most body washes smell great too. Learn more about the benefits of using body wash here.
What Is a Body Wash
Body wash is a type of cleanser that usually comes in liquid form. It has a thick and creamy consistency. Most body washes contain little to no sulfate. They help cleanse skin to get rid of dirt, excess oil, and dead skin cells. However, they are not as drying as other cleansers like soap.
Body washes have other benefits as well including moisturizing and anti-aging properties. These benefits help keep your skin soft and smooth. They may help improve skin's natural barrier too.
This type of cleanser is best used during cold weather when humidity is fairly low. Skin can become dry, irritated, and dull when it is cold. Body wash is the best cleanser during winter because it helps cleanse without drying skin.
Cleansers like soap used to have bad reputation because of their harsh effects on skin. They also contain drying and harmful chemicals that can cause skin damage. SLS or sodium lauryl sulfate is one of these chemicals. SLS is a surfactant that helps get rid of excess oil, dirt, and dead skin cells. However, high levels of SLS can make your skin dry. It can remove necessary moisture from skin.
Body wash is made to help cleanse and moisturize skin at the same time. They may contain moisturizing ingredients that give skin a silky smooth feeling. Body washes have appealing scents that are popular amongst women too. They can make your skin smell and feel good.
Oils and extracts are common ingredients in body wash. They provide nutrients and moisture that help keep skin youthful. What's great about body wash is that you can mix a few drops of oils and extracts with it. This improves its moisturizing effects. Learn more about oils and extracts in body wash here.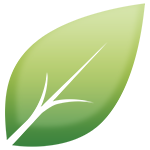 Read More: 
Natural Essential Oils
Types of Body Cleansers
There are different types of cleansers and body wash is just one of them. Each cleanser has different properties and effects on skin. You can choose from these cleansers to find which one suits your needs the most.
Soap or Bar Cleanser
Soaps are the most common type of cleanser used worldwide. It is a one-size-fits-all type of cleanser. Soap is very affordable too, which is why it is a popular choice as body cleanser. However, soap or bar cleanser can have very damaging effects on skin. Some traditional soap was considered as detergents. This is because they contain high levels of SLS, which makes them very drying for skin.
Most soaps leave your skin feeling tight and squeaky, which is never a good thing. This means that your skin lacks moisture. This is what happens when you use harsh soaps to cleanse skin. Today, most brands make bar cleansers that are gentler and safer on skin. Soaps are great cleansers too because they are easy to use with their small, solid form.
Shower Gel
Most people mistake body wash for shower gels. This is because they both come in liquid form and may have appealing scents. However, there are notable differences between the two.
Shower gels have a thinner consistency compared to body wash. This product can create thicker foam than body wash, which is what gives it cleansing properties. The gel-like form dissolves once it meets water or skin.
Shower gels are better used during summer because they provide light moisture on skin. This leaves skin feeling clean and fresh.
If you have oily and combination skin, a shower gel is better for you. It cleanses your skin without causing excessive oiliness or dryness.
Liquid Soap
There are solid soaps and there are liquid soaps. They are similar in terms of their cleansing properties. Soap creates thick lather that cleanses skin. While they have different forms, both products can produce thick lather.
However, while they are both considered as soap, liquid soap is the better option for your skin. Liquid soap is not as drying as a bar soap. It is more sanitary as well. Bar soaps are used and applied directly on skin. You often leave soap in a container on the counter. This can lead to the growth of bacteria. Whereas liquid soaps can be used individually. Each pump of the container dispenses enough liquid soap for you to use. This helps prevent contamination and bacteria growth.
There are various types of cleanser for body and face. It is important to find which product is best used for your skin type. Using the wrong bath and body product can cause damage or irritation. To build an effective skin care routine, you need quality products. Check out this collection of safe and nourishing bath and body products for your skin type.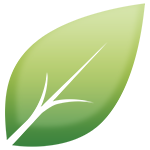 Read More: 
Bath & Body
Benefits of Using Body Wash
When you use body wash when taking a shower, you do not only cleanse skin. Using this product can help give your skin a smoother texture as well. There are many benefits from using a gentler and richer body cleanser. Whether you have oily skin, dry skin, or mature skin, body wash is the best cleanser for you. Learn more about its benefits here.
Gentler Formula
The gentle formula of a body wash prevents skin damage, irritation, and aging. One of the primary reasons for skin aging is dryness. Skin has a natural oil barrier that prevents dryness and skin damage caused by pollution or prolonged sun exposure.
Dry skin is more prone to skin aging and damage. Skin's natural barrier needs essential moisture to protect skin. Lack of moisture weakens the barrier and exposes your skin to damage. Body wash helps maintain skin's natural pH balance as well. This reduces the risk of irritation, dryness, and damage.
Appealing Scent
Most body washes have an appealing scent too. They make your skin smell great without being overpowering. This type of cleanser may contain natural fruit and flower extracts that give them an appealing scent.
Contains Active Ingredients
Body wash may contain active ingredients that help nourish skin. It may contain anti-aging ingredients as well, which prevents fine lines, wrinkles, dark spots, and other signs of skin aging. Visit the page below to learn more about the signs of skin aging and factors that can cause it.
Moisturizing Properties
Body washes are chock full of nutrients and moisturizing ingredients that makes skin feel silky smooth after taking a bath. Compared to other types of cleansers such as soaps and shower gels, using body wash is safer and gentler on skin. It prevents dryness, which is what happens when you use harsh cleansers. Oils like organic argan oil are common ingredients in body wash. This is due to their powerful moisturizing properties. Argan oil is rich in essential fatty acids that help moisturize skin. Find out more benefits of argan oil from the page below.
Tips on How to Find the Best Body Wash for Your Skin
Not all body washes are created equal. There are products that do not feel as luxurious as high-end brands. However, just because a product is pricey doesn't mean it's good for your skin. It is important to find the right body wash for your skin type too. Here are some tips to help you find a suitable product:
Avoid using body wash that contains alcohol and SLS. This product can make your skin dry, flaky, or irritated.

Rich and luxurious body wash doesn't have to be expensive. You can find great products that are very affordable too. You just have to look for them.

There are body washes are designed for certain skin types. Look for products that are suitable for your skin and its needs.

Look for body wash that contains natural oils and extracts. They are rich in nutrients and essential fatty acids good for skin. Essential oils have appealing scents that can make your skin smell great too. Learn more about essential oils and their benefits from the page below.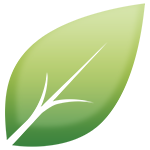 Read More: Essential Oils Guide
Your skin doesn't have to suffer so it can be clean. There are gentle cleansers such as body washes that you can use to wash skin. With their rich and creamy consistency, your skin can feel really soft and smooth that you'd never want to get out of the bath. Invest in a good body wash and make sure to watch out for that water bill!