Hyaluronic Acid Serum and its Benefits
Hyaluronic acid serum might be the answer to your skin concerns. This serum does not only moisturize skin. It helps restore skin volume and radiance as well. Hyaluronic acid is good for all skin types, especially for mature skin. The ingredient helps hydrate skin to give it a plump and soft appearance.
Most anti-aging products nowadays contain hyaluronic acid serum. This is not only due to its moisturizing properties. This substance helps slow down skin aging as well as reduce the appearance of wrinkles and fine lines. Discover the benefits of Hyaluronic Acid serum for skin and how it works.
What is Hyaluronic Acid
Hyaluronic Acid (HA) is a substance found naturally in your body. It comes in the form of clear, thick liquid found in skin, eyes, and connective tissues. One HA molecule holds water a thousand times its own weight. This is how skin retains its volume and suppleness. It supports structural proteins such as collagen and elastin too.
Other than moisture, your skin needs hydration as well to maintain its firmness and elasticity. Hydration is the water content under the surface of skin. It gives skin volume and strength to prevent skin damage. Hyaluronic acid is important to maintain the suppleness of skin and prevent skin aging. HA is the substance that fills in spaces between skin cells. This makes your skin feel plump and firm at the same time.
Why Choose Botanical Hyaluronic Acid
Hyaluronic acid has a large molecular size, which makes it harder for the substance to seep through the surface of skin. This is why HA stays on top of your skin, unable to reach its deeper layers.  As a humectant, it draws moisture from the atmosphere and binds them to skin.
Some companies use man-made Hyaluronic Acid to make skin care products. They engineer HA and split it into smaller fragments. This allows the substance to absorb through your skin. Hyaluronic acid can be produced through fermenting bacteria in laboratories. Rooster combs are another source of hyaluronic acid.
However, there is a safer and better source of Hyaluronic Acid. Botanical Hyaluronic Acid has a lot of benefits for skin. It is cruelty-free and comes from botanical sources such as cassia angustifolia seed. The extract from this plant contains Beta-glucan, a molecule that has powerful hydrating effects on skin. When mixed with glycerin or water, the extract is very effective and safe to apply on skin.
Our serum uses botanical hyaluronic acid and a blend of organic extracts. This helps hydrate and nourish skin better. Shiny Leaf Hyaluronic Acid Serum prevents skin aging and helps fade fine lines and wrinkles.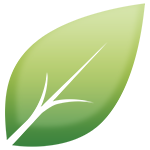 Read More: 
Hyaluronic Acid Serum
Benefits of Hyaluronic Acid on Skin
Hyaluronic acid serum is a popular ingredient in anti-aging products because it helps your skin stay young and supple. There are many benefits in providing HA to skin through topical application. Here are the benefits of using skin care products that contain hyaluronic acid.
Restores Skin Elasticity and Firmness
Hyaluronic acid helps restore elasticity and firmness, especially for mature skin. It stimulates the production of collagen and supports elastin fibers. Hyaluronic acid binds both proteins to form skin's structure as well. Collagen and elastin are fibers that make your skin firm and supple. Collagen is primarily responsible for the firmness of your skin. On the other hand, elastin is the substance that retains the shape of your skin, preventing it from sagging. 
Improves Skin's Barrier
Hyaluronic acid binds water to the surface of your skin to fortify its natural barrier. This keeps your skin soft and prevents dryness. Applying HA on skin helps plump it up to reduce the appearance of wrinkles and fine lines. This gives your skin a smoother and softer texture as well.
Prevents Onset of Skin Aging
Skin aging speeds up due to lack of moisture and slow collagen production. As skin loses proteins that support its structure, it becomes thinner and sags. This allows creases to form, which develops into fine lines and wrinkles. Hyaluronic acid prevents this from happening through filling gaps between skin cells. It stimulates collagen production and supports fibers that make up skin as well. Discover what happens when your skin ages and how to prevent skin damage here.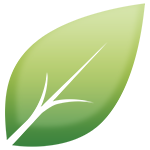 Read More: 
Anti-Aging
How Hyaluronic Acid Serum Works on Your Skin
With Hyaluronic acid as a main ingredient in serums, your skin gets a plumper feel instantly. Its hydrating property is so powerful that it provides results right after application. The best thing about this serum is that it works for all skin types. Here are the benefits of hyaluronic acid serum for skin:
Firms and Lifts Skin
Your skin loses volume and sags, making it more prone to developing wrinkles and fine lines. The layers of your skin become thinner too. This gives you a tired and dull appearance. Hyaluronic acid serum helps firm and lift your skin to give it a youthful glow. The serum delivers hydration and nutrients to skin's deeper layers. It increases skin volume over time, so your skin stays soft and young.
Fills in Fine Lines and Wrinkles
Lack of skin volume makes wrinkles and fine lines more noticeable. Using Hyaluronic acid serum fills out the creases on your skin. It does not fade signs of aging completely. But the product helps smooth out wrinkles and fine lines gradually to reduce their appearance. The serum helps prevent signs of aging from happening too.
Maintains Skin Volume
Skin volume affects not only the firmness of your skin but its thickness as well. Thick skin has a plump and firm feeling. There are fewer wrinkles and fine lines when you have great skin volume. The thickness of your skin depends on the water content on its deeper layers. Hyaluronic acid serum brings hydration, which maintains the plumpness of your skin. It fills the gaps between skin cells as well to make your skin appear softer and feel smoother.
Provides Long-Lasting Moisture
Your skin dries throughout the day. Lack of moisture leaves it dry and prone to damage. This can speed up skin aging as well. Hyaluronic acid serum prevents skin damage and aging as it provides long-lasting moisture. It fortifies your skin's natural barrier with rich moisture, which acts as a shield against pollutants and UV rays. Hyaluronic acid serum is great for dry skin due to its heavy moisturizing properties. If you have dry skin, include this product in your skin care routine. For more tips on how to take care of dry skin, visit the page below.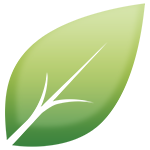 Read More: 
Dry Skin
Tips on How to Use Hyaluronic Acid Serum
Hyaluronic acid is naturally found in your body, making it safe to apply topically on skin. It does not cause irritation or sensitive skin reactions. However, if you want to get the best results, make sure to use the right product properly. Here are some tips that you should keep in mind:
Serums are very concentrated. A few drops are enough to work on your skin.
Sodium hyaluronate is different from hyaluronic acid. It is the salt of HA and absorbs better into skin. This is because sodium hyaluronate has lower molecular size.
Choose hyaluronic acid serum that has at least 1% hyaluronic acid. Less than that might not be as effective.
Use the serum first before you apply creams, essence, oils, or moisturizers. This serum is lightweight and has a thin consistency. Leave it on for 15 minutes before you apply other products.
Hyaluronic acid serum works better when used with Vitamin C serum. When used with other brightening and anti-aging serums, this product gives greater results. Check out this collection of face serums to discover the benefits they have for skin.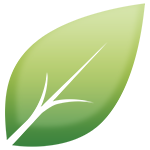 Read More: Face Serums
Get hydrated and softer skin with hyaluronic acid serum. This lightweight product carries a lot of moisture that helps keep your skin plump. Achieve great looking skin with a high-quality hyaluronic acid serum!