Lotions
Does your skin feel rough especially during winter? Prevent dryness when you use the finest lotions that provide long-lasting moisture. Using the right body care products help keep your skin soft, smooth and youthful. Lotions do not only prevent dryness, they help slow down skin aging as well.
Most lotions contain active ingredients that help nourish skin from deep within. These ingredients prevent skin aging so skin stays soft, smooth, and supple. This moisturizing product prevents dryness and rough skin texture. It fortifies skin's natural barrier as well. This reduces damage caused by dryness, pollution, and prolonged sun exposure. Learn more about the benefits you can get from using the best body lotion.
What Are Lotions?
Lotion is a type of skin care product that provides long-lasting moisture. There are various types of moisturizers for skin. However, lotion is the best product that can help moisturize skin all day long. This product contains moisture-rich ingredients such as natural oils and extracts. They help maintain skin's natural moisture levels.
Most lotions are made to provide moisture on skin. However, they may have other uses too. This type of moisturizer can help deliver active ingredients that treat or alleviate skin conditions. Today, moisturizers are rich in natural extracts that contain various nutrients and minerals.
Lotions are made for different skin types and conditions. Some treatments for skin conditions come in the form of lotions, ointments, or topical creams. Ointments and creams are very thick and may not absorb through skin fast enough. These products are hard to apply on areas that have thick hair too. This is why you can find lotions that contain active ingredients or drugs.
However, the most common use for this product is to moisturize. It gives your skin a softer and smoother texture. The product is an important product for daily skin care routine especially if you have dry skin. Dry skin can suffer from lack of moisture, which is why you need a good moisturizer. Learn more about how you can take care of dry skin from the page below.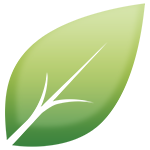 Read More: 
Dry Skin
Difference of Lotion and Cream
Lotion and cream are both moisturizer but have different benefits for skin. If you have dry skin, you may opt for heavy moisturizers such as cream. Lotions are thinner in consistency, which means that its ingredients absorb faster into the deeper layers of skin.
Creams, on the other hand, may provide stronger barrier to protect skin. The thickness of creams reduces dryness and damage. There are sunscreens that have a cream formula. This allows the active ingredients to stay on skin longer and prevent damage caused by prolonged sun exposure.
Lotion is better used for daily moisturizing and to nourish skin. During summer, it's best to use this product because it does not feel as heavy or thick on skin. Its thin consistency delivers nutrients and active ingredients to skin's deeper layers more efficiently too.
Lotion may contain natural oils. However, it does not mean that the product has very thick consistency. In fact, most oils and extracts provide essential fatty acids that are readily absorbed by skin. You can find that these oils and extracts deliver nutrients to skin as well. This helps prevent skin aging and damage. There are oils that work great on skin. Argan oil is a great example of an oil that moisturizes and nourishes skin. Check out the page below to find out how it helps your skin stay soft and youthful.
Various Uses of Lotions
There are many uses for lotions. They are not just simple moisturizers that give skin a smoother feel. You can use this type of product in various ways. You just have to find the right product that suits your skin's need the best. Below are the various uses of lotions and their effects on skin.
Moisturizer
Most lotions only contain moisture-rich ingredients that help prevent dryness and damage. Lack of moisture leads to dry and rough skin. Moisturizers help keep skin supple and soft. The best product for daily moisturizing is lotion. Its thin consistency keeps skin moisturized and feeling fresh, especially during summer.
Every skin type needs a suitable lotion. If you have oily skin, you should avoid oil-based moisturizer. Creams may feel too heavy on skin too. Look for light formulas that are non-comedogenic. Comedogenic formulas can clog the pores, which lead to acne and other skin condition.
If you have dry skin, look for lotions that are rich in oils and extracts. Heavy moisturizing formulas are great for your skin. They maintain skin's moisture levels so it feels soft and supple. Heavy moisturizing products are great during winter too. The low humidity can make your skin really dry. Skin can't draw moisture from the air. Using heavy oil-based lotion can help your skin stay youthful even during the coldest days.
Protection
You can use lotions not only to prevent dryness but skin damage and aging as well. There are various ingredients that can be used in formulas to protect skin. Anti-aging and moisture-rich ingredients can improve skin's health so it stays young and radiant.
There are sunscreens that come in the form of lotion too. It is easier to apply on skin and the moisture absorbs faster. Some sunscreen creams are very thick and may have hydrophobic properties. This means that the product can repel water. However, this might not always be a good thing. Hydrophobic ingredients may be comedogenic. They can clog your pores and cause skin concerns.
Lotion is also a must-have product in workplaces that require frequent exposure to cleansing agents or detergents. These include hospitals. Washing hands is a must to prevent contamination or transmission of disease. It is important to always use alcohol too. This can make skin very dry. Lotions help alleviate dryness and prevent skin concerns such as dermatitis.
Medicine Delivery
The thin consistency of a lotion is perfect for delivering medicine or active ingredients. There are various ingredients found in lotions made to treat skin concerns. These ingredients include antiseptics, antifungals, corticosteroids, anti-inflammatories, and anti-aging ingredients.
Most lotions are used to treat or alleviate symptoms of skin conditions such as acne, dermatitis, dryness, and eczema. The product helps soothe skin as well to prevent irritation and relieve itchiness. Oils are common ingredients in lotions made to relieve skin conditions. They have soothing properties that help alleviate symptoms of these skin conditions. Here's a collection of natural oils that are rich in nutrients. Find out the various benefits that they offer.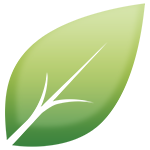 Read More: 
Natural Oils
Benefits of Using Lotions
If you want to get skin that feels soft like velvet, find the best lotion for you. That's right! Moisture is important in daily skin care routine. It helps prevent dryness and gives skin its silky smooth feeling. There are many benefits when you use this product. Below are some of them:
Gives skin a smoother texture. Lack of moisture affects skin texture. The surface of skin can feel rough and dry when you don't moisturize enough. Lotions contain ingredients that help skin feel silky smooth.
Helps soothe dryness and irritation. This product is rich in moisture-rich ingredients that help relieve dryness and irritation. Some products also provide soothing effects on skin, which help stop itchiness and irritation.
Keeps skin soft and supple. Moisture is one of the main factors that affect the elasticity and volume of skin. Lack of moisture can lead to loss of volume and elasticity. Collagen production slows down as well, affecting the suppleness of your skin. Lotions provide moisture to maintain collagen production so skin stays firm and elastic.
Protects skin from dryness and skin damage. Your skin has a natural barrier that helps prevent dryness and damage. Dry skin is more prone to damage due to weakened natural barrier. Using lotion fortifies skin's natural barrier to protect it from damage.
Prevents signs of skin aging from appearing. Lotions that contain anti-aging ingredients help keep your skin youthful. Signs of skin aging such as wrinkles, fine lines, and dark spots happen due to lack of protection and moisture. This moisturizer can provide both so skin stays wrinkle-free. Check out the page below to learn more about what causes skin aging and how to stop it.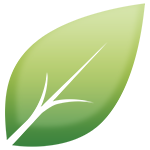 Read More: Anti-Aging
Moisture is essential to keeping one's skin healthy and youthful. A suitable lotion for your skin helps keep it fresh, soft, and silky smooth. Find the best product that can help your skin look and feel wonderful.